Smartify App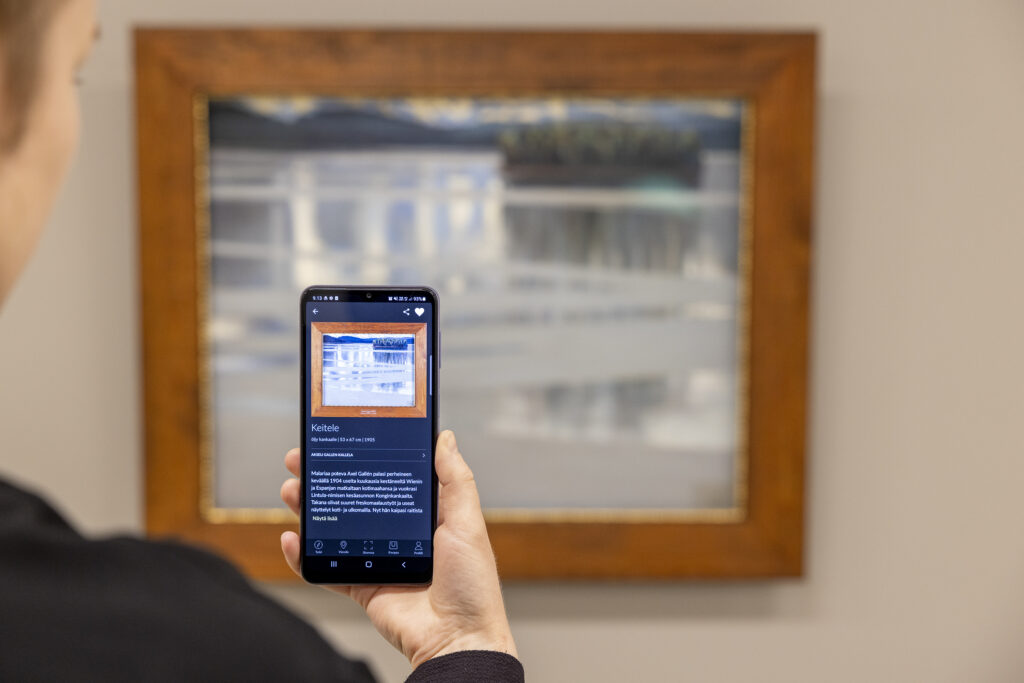 Smartify is a mobile application, which offers additional information about exhibits seen in the museum. Malva's Smartify content can be viewed when visiting the museum. We recommend that you download the app before your visit!
With Smartify you are able to…
watch videos sent by the Lahti International Poster Triennial participants,
scan the artworks and posters on display at Roots – Treasures from the Collections exhibition to find detailed information,
and scan the furniture from the series Where there is Smoke… by Maarten Baas to read more about the iconic design pieces.
How does it work?
1. Download the free app Smartify: Museum & Art Guide on Google Play or App Store.
2. Sign in or continue without creating an account.
3. Allow the app to access your location.
4. Start the tours titled "Lahti International Poster Triennial" and "Maarten Baas: Hide and Seek".
5. At the exhibition, scan the artworks marked with a Smartify logo to discover more information (allow the app to use your camera).