Info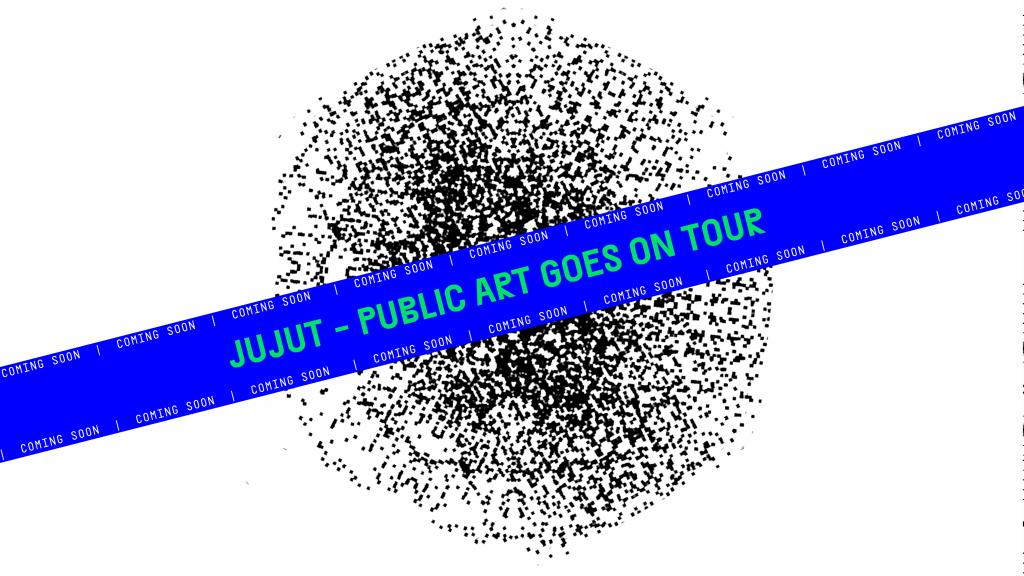 Jujut – Public Art Goes on Tour brings art to your everyday surroundings. The temporary public artworks featured in Jujut explore themes central to the Green Capital Year and will first be exhibited in Lahti and then travel to neighbouring counties.
In Lahti you can encounter these artworks in four different locations. At the Railway Station you can hear Silja Selonen's sound artwork Ode in Code, whilst at the corner of Vesijärvenkatu and Aleksanterinkatu you can come across three peculiar fruits: the series of inflatable sculptures is by the artist duo Andy Best and Merja Puustinen and is titled Strange Fruit. The willow sculpture Tuuliajolla (Eng. adrift) by the environmental artist Jenni Tieaho has sailed to the Sahanpuisto Park in Lahti's harbour. Nearby, through the windows of Sibeliustalo facing Vesijärvi you can gaze at Marianne Siri's installation The World We're Giving to Future Generations.
From Lahti the works will travel to neighbouring counties. Selonen's sound artwork will ring at the Kanavapuisto of Vääksy as part of the celebrations for Vääksy lock marking its 150th year. The strange fruits by Best and Puustinen will take over the Heinola library and in Orimattila you can contemplate Tieaho's sculpture at Veteraanipuisto Park.
You can experience the works in Lahti 10.6.–4.7.2021, and in Lahti's neighbouring counties where they're displayed 8.7.–1.8.2021. The exhibition is produced by Lahti Museum of Visual Arts Malva, Lahti City Environment and Arts Promotion Centre Finland. Jujut is supported by funding from The Sustainable Lahti Foundation.