ODE IN CODE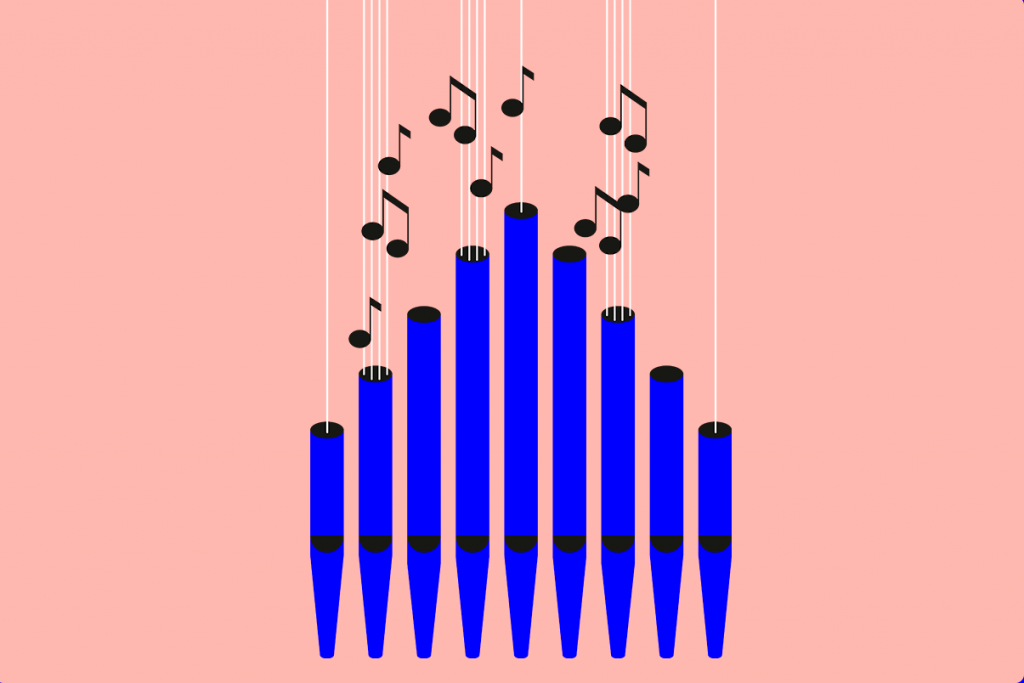 FOR THE SOUND ARTWORK ODE IN CODE THE ARTIST SILJA SELONEN TRANSFORMED A GENETIC SEQUENCE FROM AN ANCIENT PROTOCELL INTO ORGAN MUSIC. THIS SUMMER YOU CAN HEAR THE RESONATION OF LIFE FROM 3.5 BILLION YEARS AGO FIRST AT LAHTI RAILWAY STATION AND IN JULY AT THE VÄÄKSY LOCK.
The ethereal composition by Selonen is based on an ancient gene. A scientific study published in 2016 found a fragment of genetic code belonging to the last common universal ancestor from which all life on Earth descends, and this gene sequence became the starting point of Selonen's artwork. The artist describes the work as a song celebrating life – a song that reminds us of the shared roots of all living things.
– I've always been interested in natural sciences and curious about how the world works. This 3.5 billion-year-old gene fascinated me because it's a central part of the mechanics of life, remarks the artist Silja Selonen.
FROM GENE TO MELODY
To aid scientific study, genes are often made into visual representations to help perceive the molecules of genes. However, Selonen became interested in how the molecules can also be perceived as frequencies that can be converted to soundwaves. The process is similar to translating language: the content remains the same but the form changes.
To translate the gene into music Selonen used a programme that converts DNA base pairs into sound frequencies. Through this method she was able to transform one of the oldest known genes on Earth into a simple and beautiful melody. The finished sound work has 300 musical notes, each of which corresponds to one DNA base pair.
The sound artwork heard in Lahti and Vääksy is performed on the organ and was recorded in Turku Cathedral. The artist's nephew Arttu Selonen arranged the original melody for organ, creating multiple different versions. The structure of the sound artwork reflects the continuity of life: the piece begins with a simple melody that is very close to the original genetic code, then grows into an interpretive organ composition only to return to the ancient code.
YOU CAN HEAR ODE IN CODE AT THE LAHTI RAILWAY STATION 10.6.–4.7.2021 AND AT THE VÄÄKSY LOCK 8.7.–1.8.2021.
NB: The artwork had to be removed 27.7.2021 because of vandalism. We apologise for any inconvenience caused.