Art collections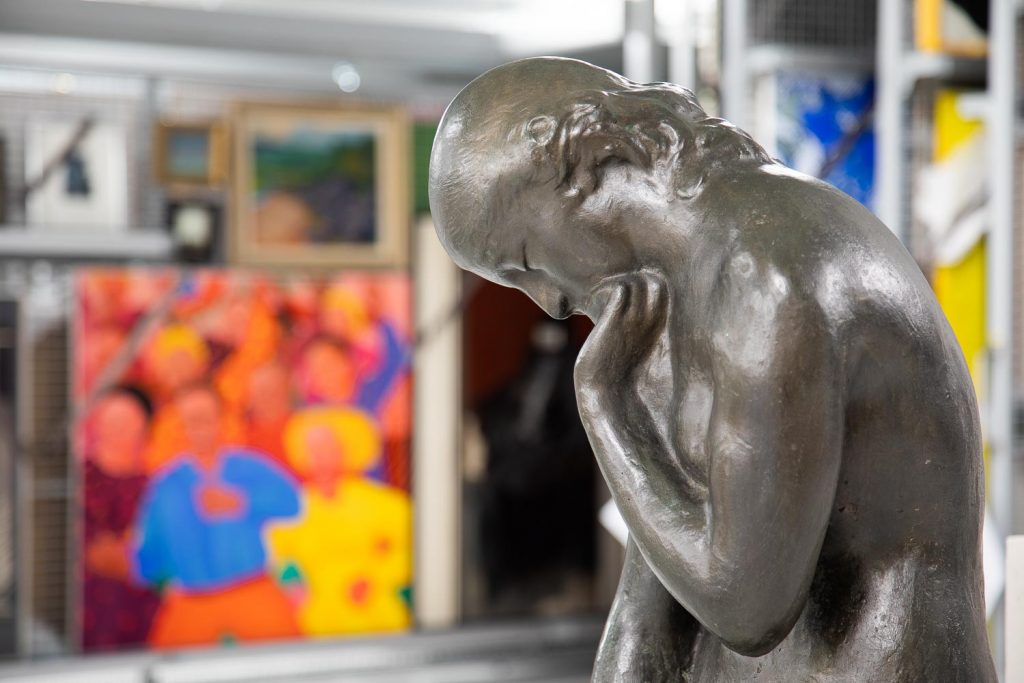 In addition to presenting art in its exhibitions, Malva has a central role to play in the preservation of art. In total, we care for over 9,000 works of art. Alongside exhibitions, these works can be admired in libraries, in schools and on the streets of the city. You will be able to see the gems of our collections in Malva's upcoming exhibitions.
MUSEUM COLLECTION
The museum's own collections include more than 4,700 works, mostly Finnish and local art from the 1950s to the present day. The main emphasis of the collections is on Finnish art and art from the Päijät-Häme region. We have obtained many works by Väinö Hämäläinen, Pentti Melanen, Reino Hietanen, Mauno Hartman, Olavi Lanu and Matti Koskela, as well as many other younger artists.
LAHTI CITY ART COLLECTION
The city of Lahti maintains its own art collection, deposited in the care of Malva. Works from this collection are placed at different locations. The aim is to make the collection of the city and the collection of Malva complement each other, as well as use artworks from the city's collection in Malva's exhibitions.
The city of Lahti has about 2,300 works in its art collection – paintings, sculptures, prints and handicraft. The focus of the collection is on local artists. The collection also includes 80 public artworks, and as a new addition, the collections of the former municipality of Nastola that were annexed to the art collection of the city of Lahti when the two municipalities merged in 2016.
The principles for acquiring a work to be placed at a specific location and the principles guiding acquisitions to Malva's own collection are different. The decisive factor is the suitability of the work of art for the intended space. Many acquisitions also support local artists.
For additional information, please contact