Brand-new Malva offers art experiences in Lahti from 29 April 2022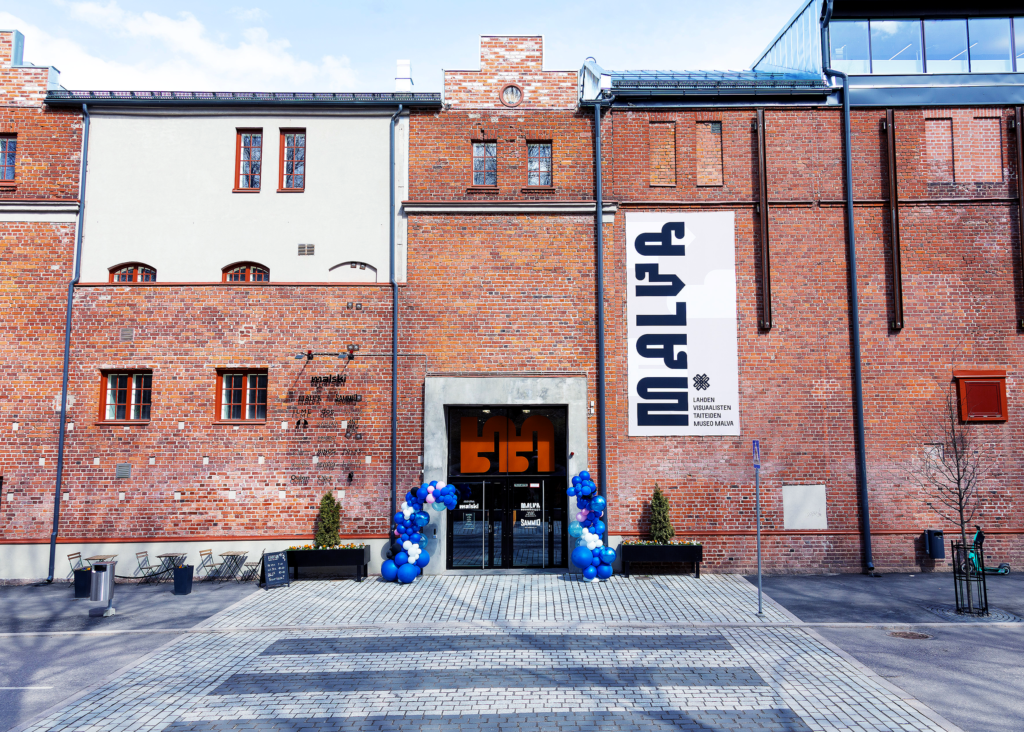 A major new art museum will be added to the Finnish museum field when the Lahti Museum of Visual Arts Malva opens its doors on May Day weekend with three diverse exhibitions. Opening in the former Mallasjuoma brewery building, the museum will showcase art, posters and design. Its exhibitions will display both international and Finnish excellence.
Malva's international exhibition offering will open with design superstar Maarten Baas' exhibition Hide and Seek. This playful and intellectual exhibition features landmark works of Baas' career and new video works. This solo exhibition by Baas, one of the most influential designers of his generation, has never been seen in Finland before. Hide and Seek will run from 29 April to 18 September 2022.
The Lahti International Poster Triennial brings to Malva the best posters from all over the world. The Triennial presents a total of 350 posters, which will compete in three series. To mark Lahti's recognition as European Green Capital 2021, the size of the environmental poster series has been increased. The Poster Triennial will run from 29 April to 21 August 2022.
The exhibition Roots – Treasures from Collections offers a visit to nostalgic furniture trade fair stands, a journey through Finnish history via the poster collection, and an overview of the magnificent works of art bequeathed to Lahti from the Vyborg Art Museum. The Roots exhibition will be on display in Malva until further notice.
"I am delighted that we will open Malva with such a wonderful offering. The new museum with its excellent facilities allows the production of unprecedented, outstanding exhibitions in Lahti," says Museum Director Tuulia Tuomi.
Malva's floor area is around 4,000 square metres, half of which is exhibition space. The museum's premises are located both in a new building built for the museum and in the former brewery. The museum's exhibition rooms are spread over three floors. In addition to the museum premises, Malva has a workshop space Kumma, which is suitable for organising various workshops, lectures and meetings.
Interactivity part of the museum visit
Finnish Ekho Collective's artwork Ahto, which changes according to the flow of visitors, will greet visitors on their arrival at Malva. Ahto, which explores the different states of water, utilises motion detection technology and a simulation algorithm to produce ever-changing images and sounds.
Visitors can also dive deeper into art and design at Malva's wide-ranging events. The opening spring and summer calendar includes after-work events on Wednesdays, children's days on Saturdays, and a seniors' art club. Malva's opening will be celebrated on Friday evening, 29 April at a Malva party featuring the band Itä-Hollola Installatio and singer-songwriter M. Families with children will have their own party on 30 April from 12 noon to 3 pm, when the Malva kids' disco will be held in Sammiosali Hall.
All-day enjoyment at Malva
Malva is located in the Malski Centre, which has services to excellently complement any museum visit. Under the same roof as Malva can be found, for example, a wine café, a restaurant, a brewery pub and an events hall, which has a busy calendar of gigs, but can also be rented for your private occasions. Malski also offers a wide range of conference facilities.
Further information