Poster Triennial 2017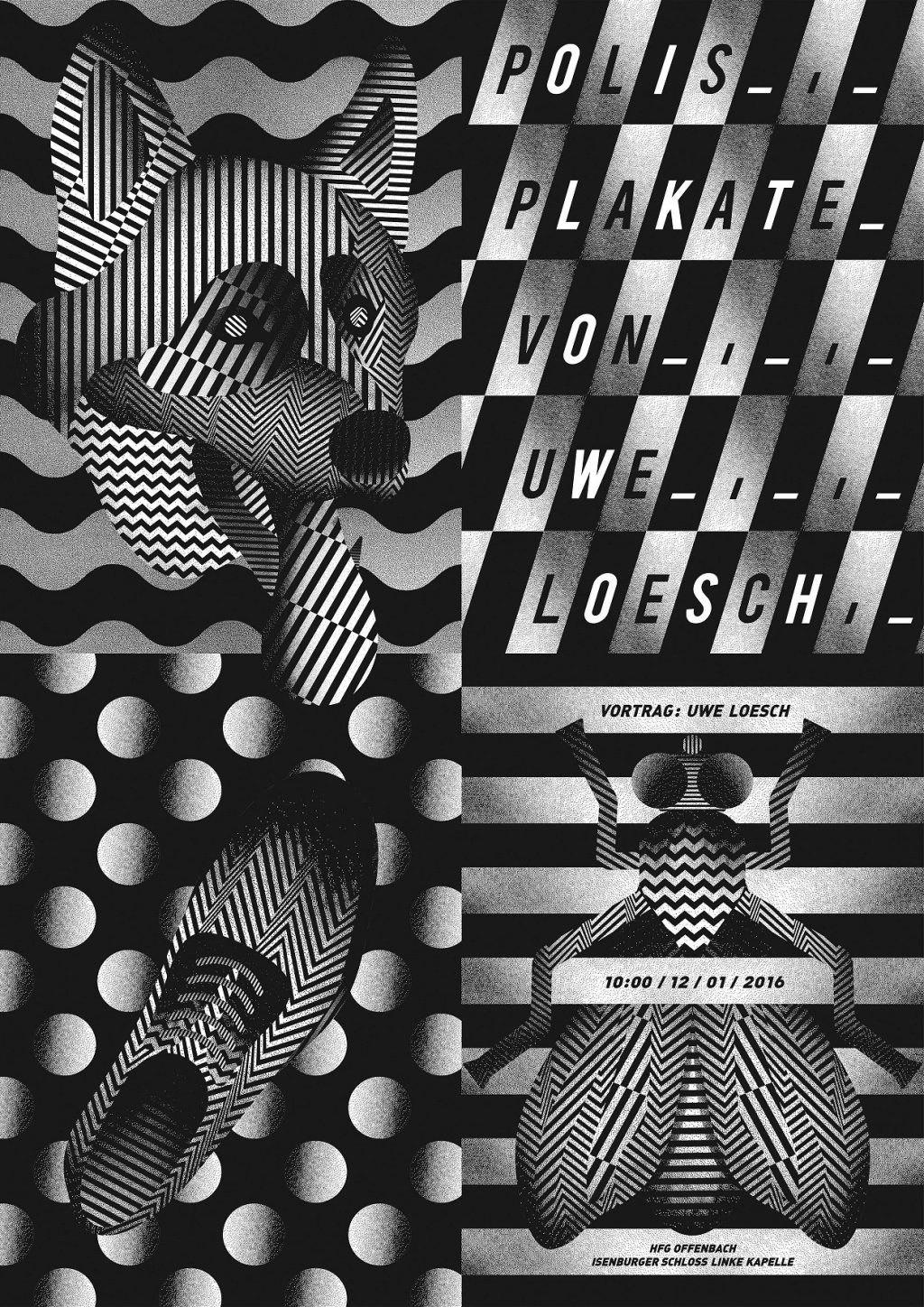 20TH LAHTI INTERNATIONAL POSTER TRIENNIAL
AT THE LAHTI ART MUSEUM 9 JUNE – 24 SEPTEMBER 2017
The traditional Lahti Poster Triennial took over the city yet again in summer 2017. The Poster Triennial was on display at the Lahti Art Museum from 9 June to 24 September 2017. The very best in contemporary poster art from Finland and the world could be seen at the Art Museum. Some of the triennial exhibitions were also displayed during the summer at the Lahti Historical Museum and along Aleksanterinkatu street.
Registration in electronic format for the Poster Triennial closed on 15 December 2016. By the deadline, 2,100 posters by around 700 designers from 60 countries around the world were registered. The competition committee selected 345 posters from 33 countries for the exhibition. China, Japan, Poland, Germany and Iran, in particular, were strongly represented. The posters to be awarded were selected by an international jury.
In 2017, there were four poster series: ideological, social and cultural posters, environmental posters (Lauri Tarasti Prix), commercial posters and posters based on the special theme of independence. The independence series was aimed at students and designers under the age of 30 in honour of the centenary of Finland's independence. Lahti International Poster Triennial 2017 was supported by the Ministry of Education and Culture.
LAHTI INTERNATIONAL POSTER TRIENNIAL EXHIBITIONS IN LAHTI IN 2017
Main exhibition:
Lahti Art Museum, 9 June – 24 September 2017
Independent and commercial posters:
At Lanu Square on Aleksanterinkatu street, 9 June – 24 September 2017
International jury exhibition:
Historical Museum, 9 June – 24 September 2017
Kari Piippo – graphic designer:
Lahti Historical Museum, 23 March – 13 August 2017
The patron of the Lahti International Poster Triennial 2017 was
Minister of Education Sanni Grahn-Laasonen.
PARTNERS OF THE POSTER TRIENNIAL
Grafia ry | Poster Friends ry | Lauri Tarasti
AWARD-WINNING POSTERS
GRAND PRIX
Jianping He
Saksa / Germany
Design X Taipei
Design X Taipei
2015
International jury:
It's a poster with a huge political impact and at the same time with a sense of irony, because the illustration of Chiang Kai-shek is made out of newspaper advertisements. One can read the poster as a clash between communism and capitalism.
1. PALKINTO /FIRST PRIZE
GRAFIA TAPANI AARTOMAA PRIX
Mark Bohle
Saksa / Germany
Nam nam!
Yum-Yum!
2015
International jury:
This poster licks your eyes! It's on the edge of disgust and taste. The illustration and the silkscreen print is crafted perfectly.
TOINEN PALKINTO / SECOND PRIZE
LAHTI PRIX
Yuan Wang
Saksa / Germany
Uwe Loesch Polis-julisteita
Polis Posters by Uwe Loesch
2016
(Yksityiskohta julisteesta myös sivun ylälaidassa)
International jury:

This work is a good example of cultural transfer. The young designer from China made a poster for an exhibition of the influencial german graphic designer Uwe Loesch. It's a contemporary interpretation of Loesch's visual themes.
THE LAURI TARASTI PRIZE FOR ENVIRONMENTAL POSTER
Piotr Depta-Kleśta
Puola / Poland
Viestijuoksu
Relay Race
2016
International jury:
This non-verbal poster works perfectly internationally. With a sence of humor it themes a very intergenerational problem. The poster reminds us of the necessity of saving nature and climate contracts.
INDEPENDENCE POSTERS PRIZE
Eemi Räsänen
Suomi / Finland
Eepos
Epic
2016
International jury:
The number and level of the posters was unfortunately not so high. Though the winner convinced us with the quality of the illustration.
CERTIFICATES OF HONOUR
André Baldinger, Toan Vu-Huu
Ranska / France
Alastomat huulet
Naked Lips
2016
François Caspar
Ranska / France
Juhlista maapalloa – Grafiikan juhla
Celebrate the Earth – Fête du graphisme
2015
Chun-Wei Chen
Taiwan
Nähty.Savusumua
Seen.Smog
2015­
Chun-Wei Chen
Taiwan
Nähty.Savusumua
Seen.Smog
2015
Chun-Wei Chen
Taiwan
Nähty.Savusumua
Seen.Smog
2015
Andreas Golde
Saksa / Germany
Taide & Design
Art & Design
2014
Götz Gramlich & Klaus Staeck
Saksa / Germany
Staeck / Gramlich (näyttely)
Staeck / Gramlich (exhibition)
2015
Mykola Kovalenko
Slovakia
Putoava taivas
Falling Skies
2014
Mehdi Mahdian
Iran
Dramaattinen sitaatti
Dramatic Quote
2015
Simon Roth & Lisa Pommerenke
Saksa / Germany
Simultanhalle 2014
Simultanhalle 2014
2014
THE PRIZE-WINNING POSTERS WERE SELECTED BY THE INTERNATIONAL JURY
Fons Hickmann
Graafinen muotoilija / Saksa
Graphic Designer / Germany

Tomasz Boguslawski
Graafinen muotoilija / Puola
Graphic Designer / Poland
Parisa Tashakori
Graafinen suunnittelija / Iran
Graphic Artist / Iran

Erich Brechbühl
Graafinen muotoilija / Sveitsi
Graphic Designer / Switzerland

Klaus Welp
Graafinen suunnittelija / Suomi
Graphic Artist / Finland
Chair of Lahti Poster Triennial
Pekka Loiri, graafinen muotoilija